---
Wayne County Public Schools" Bus Drivers have a simple motto, "Children have hopes and dreams of a bright future. We will help them reach their goal ~ through safe and efficient school bus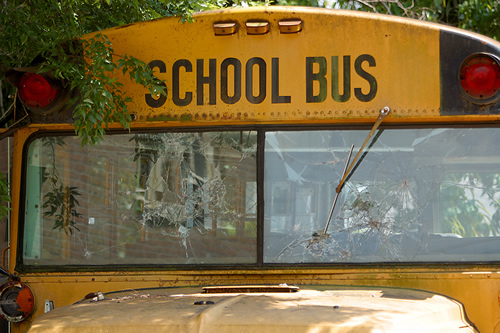 transportation ~ one safe trip at a time."
Bus Driver Qualifications
Bus drivers in Wayne County must possess a NC Commercial Drivers License with a" P" and "S" endorsement. To obtain this you must complete the bus driver training consisting of three days of classroom instruction and three days of behind-the-wheel training and pass a written examination administered by the DMV School Bus & Traffic Safety Section of NC.
How to Apply
Secure a bus driver application from the WCPS Human Resources office, a WCPS school, or the WCPS Transportation Department. Contact the principal or assistant principal at a WCPS school to let them know that you are interested in a bus driver position. They will make an appointment with you for an interview. Upon completion of the interview, the school will fax an authorization form to the WCPS Transportation Department requesting that applicant be allowed to attend the next scheduled bus driver training class. (Applicants will not be allowed entry into this class without an authorization form on file.) The applicant will be informed by the school of the next available class or applicant may contact the Transportation Department at 919-705-6080 or check out the training link for the current schedule. As part of the application process, a Health Examination and TB Skin Test are required. Applicants may wait until the driver training is complete to obtain these. However, they will be required to be in the applicant's application before the bus driver certification is complete. Applicants are required to participate in the Wayne County Public School's Pre-Employment and Random Alcohol and Drug Testing Program. This includes Reasonable Suspicion and Post-accident drug and alcohol testing. Upon completion of the bus driver training course and the application process, the applicant will be eligible for a school bus driver position with the Wayne County Public Schools pending a vacancy.