Thank you for your interest in becoming a School Volunteer! Each year, countless volunteers from the community give of their time and talents to assist in our schools. Volunteers can serve in many capacities, including answering phones, making copies for teachers, serving as tutors, serving as testing proctors, and much more!
NEW VOLUNTEER PORTAL!
Beginning the 2023-2024 school year, individuals will apply to become school volunteers through the new VOLY Volunteer System. The all-in-one solution will allow the district to process volunteer applications, while at the same time giving volunteers easier access to find and sign up for volunteer opportunities at our schools throughout the academic year.
Create your account!
Click on Volunteer Portal to create an account, submit an application, submit to a background check, and to find volunteer opportunities at schools. Note: Individuals can only be approved as a school volunteer for the academic year in which they apply.
About School Volunteers
A School Volunteer is any person who offers to perform a service or carry out an activity during the school day or during extended-day, school-related programs without pay.
Types of Volunteers
When completing your application, you will be asked to select one the following volunteer types: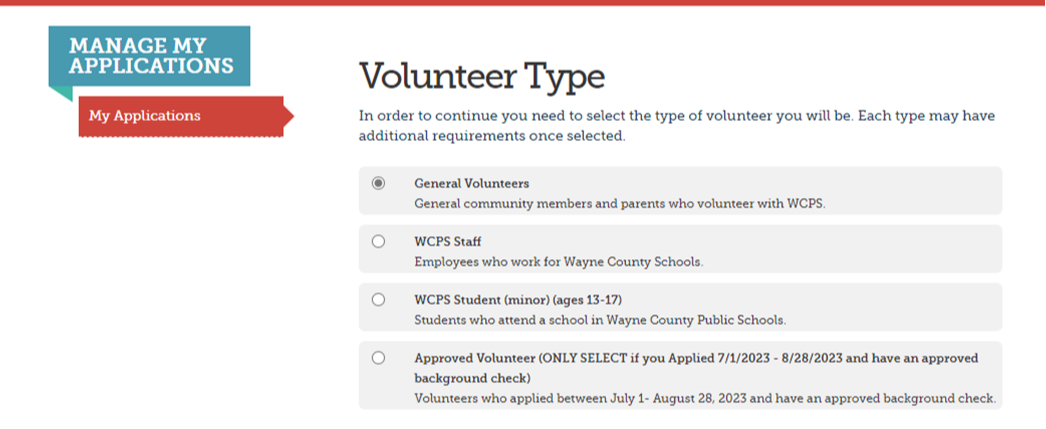 Important Policies
Before volunteering, school Volunteers should familiarize themselves with the following Policies & Guidelines: